Posted on: March 15, 2023, 08:38h. 
Last updated on: March 15, 2023, 09:41h.
The push to legalize sports betting in Kentucky took a major step forward Wednesday morning. That's when a bill to make the Bluegrass State the 37th in the country to accept live and online sports wagers easily passed through a state Senate committee.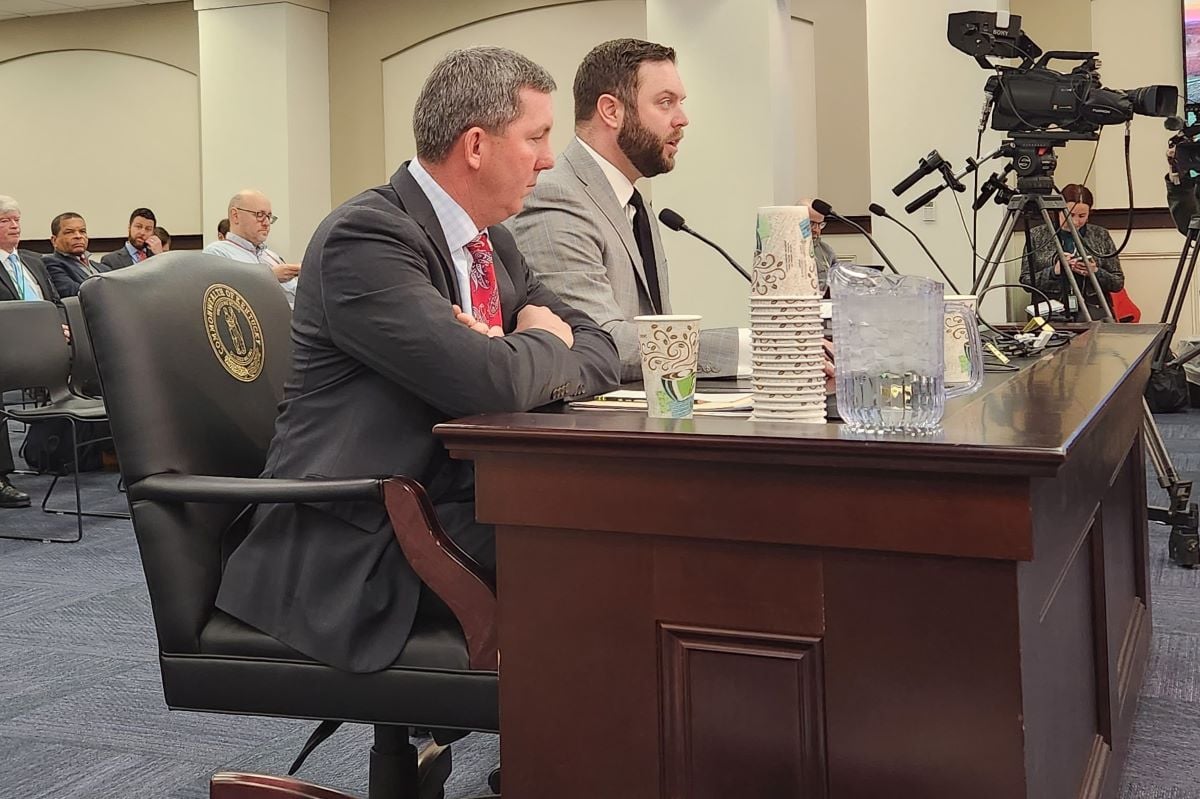 The Senate Licensing and Occupations Committee's 9-1 vote on House Bill 551 now means the measure is a Senate floor vote away from likely becoming law. It's widely expected that Gov. Andy Beshear (D) would sign the bill into law, especially since it was a major part of his campaign platform four years ago.
Wednesday's hearing was the first time a Senate committee considered a sports betting bill. A bill passed in the House last year failed to get a hearing before the session ended.
Challenges to Passage Remain
While the lopsided committee vote even exceeded supporters' expectations, a couple of significant hurdles still remain before Kentuckians no longer have to cross into one of the six neighboring states to wager legally.
First, the measure will need 23 "Yes" votes in the 37-member Senate to pass. That's because of General Assembly rules that require any bill that generates revenue or allocates money to receive a three-fifths majority in odd-year sessions. The legislature passes two-year budgets in every even-year session.
Second, time is running out for the bill to be approved. Including Wednesday, there are four legislative days left in the session. What will help, possibly, is a veto recess period that starts on Friday. That will give bill sponsor state Rep. Michael Meredith (R-Oakland) and other supporters nearly two weeks to gain the support they need to pass it when lawmakers return on March 29-30 to conclude the 30-day session.
As he did after the House passed HB 551 by a nearly 2-to-1 margin on Monday, Meredith told reporters after the committee meeting that they're still a couple of votes shy of the number needed to pass the bill.
If lawmakers approve the sports betting bill, Kentucky's nine horse racing tracks would be able to offer brick-and-mortar sportsbooks at their locations. They could also partner with up to three mobile operators each.
From 'Darkness' Into 'Light'
Meredith laid out the basics of the bill before the panel.
"What it does is it creates a regulated marketplace for sports wagering," he said. "It takes this activity out of the darkness, out of the shadows, and into the light."
The tracks would pay $500,000 to receive a license and $50,000 annually to renew it. Operators would pay $50,000 for their licenses and $10,000 annually to renew.
The state would tax retail sports betting revenues at 9.75% and online revenues at 14.25%. Most of the money would be applied toward the state's public pension plans, but 2.5% of the tax revenue would go to a problem gambling education and prevention fund – a first of its kind for Kentucky. Tax and license money would also cover the KHRC's oversight of sports betting.
The only deductions allowed would be related to the .25% federal excise tax placed on each wager. In addition, the bill would make it a Class C felony if anyone tried to manipulate the outcome of an event.
The primary opponent of Kentucky's sports betting bills has been The Family Foundation. Its leader, along with other religious leaders and anti-gaming stalwarts, spoke out against HB 551 on Wednesday.
Family Foundation Executive Director David Walls said legalizing sports betting would serve as an "expansion of predatory gambling" and a sudden step back after lawmakers moved to ban so-called gray games or skill machines in the state.
While working to keep convenience stores from becoming "mini-casinos," allowing online sports betting would create millions of digital casinos in the hands of residents. He also called on lawmakers to protect children.
"Make no mistake, despite any attempts to protect children from this highly addictive form of gambling," Walls said. "Commercialized sports betting harms children and radically changes the way that children view sports."
'My Constituents Want This'
Debate and discussion during the L&O committee meeting was brief. Some, like state Sen. Denise Harper Angel, D-Louisville, felt the state has left "money on the table for far too long." Others, like state Sen. Donald Douglas, R-Nicholasville, voted to approve so discussion could continue on what he called "a tough" bill for him.
Many, though, felt legalizing sports betting is appropriate since six of Kentucky's seven neighbors already allow it, and as data from GeoComply shows, thousands of Kentuckians are crossing state lines to place wagers in those states.
We can't stop people from doing things that are bad for them," Majority Floor Leader Damon Thayer, R-Georgetown, said in explaining his vote. "There are a lot of behaviors out there that done in excess are bad for people, but my constituents want this. The people of Kentucky want this. It's time that we give them the choice for free will – God-given free will – to engage in legal sports betting."
The only "No" vote in the committee was from Chairman John Schickel, R-Union. Schickel did not explain his vote. He was also the chairman of the committee last year and refused to give House Bill 606 – last year's sports betting bill – a hearing in the session's final days. The bill was moved to another committee but did not get a hearing before the session ended.
Another committee member would have voted against the bill at the special called committee meeting. However, state Sen. Jimmy Higdon, R-Lebanon, attended a meeting of the Senate Transportation Committee, which he chairs, held at the same time. Higdon told Casino.org after his committee meeting that his preference is for voters to decide on gaming matters through a constitutional amendment.