Is anyone else feeling in limbo right now? While the shops are screaming springfrom all angles, the weather is telling us to keep our winter coats on. Getting dressed during March has become a bit of minefield, but while it may still feel too soon to be shopping white linen mini dresses, it wouldn't hurt to start updating your accessories ready for new season. And if H&Mhas anything to do with it, we'll all be wearing straw bags for the foreseeable – with one particular Prada vibes style gaining our attention.
BERLIN, GERMANY – AUGUST 14: Lea Naumann seen wearing Cecilie Bahnsen neon yellow green long dress with puffer sleeves, Prada neon yellow Raphia bast bucket hat, Prada logo beige Raphia bast tote bag, Ganni black wood clogs, on August 14, 2022 in Berlin, Germany. (Photo by Jeremy Moeller/Getty Images) ©Getty
Designer bags can easily become a cult item, just look states Loewe's puzzle, Bottega's cassette and Prada's Cleo style. And when it comes to Prada, there's always more than one style that gains the attention of every fashion editor, style insider and influencer. For spring/summer 2022, the Italian fashion house updated practically every summer outfit with its raffia crochet shopper bag seen in array of neutral and zingy shades including lime, pink and yellow.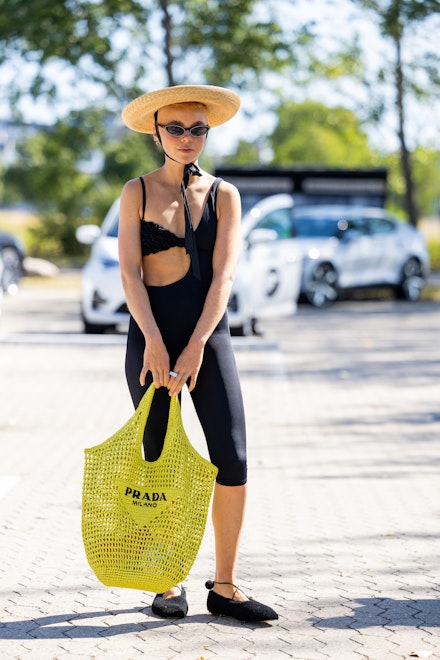 ©Getty
Worn with summer dresses, swimwear and every summer look going, this roomy carry-everything Prada style is now iconic. And while it's back for 2023, the style in question will set you back a cool £1,500! Luckily, H&M is here to the rescue with a designer dupe that's just as good as the real deal. Best part? It comes in both a neutral and lime green colourway so you can pick one to suit your style – and they're both only £17.99.
Well done, H&M!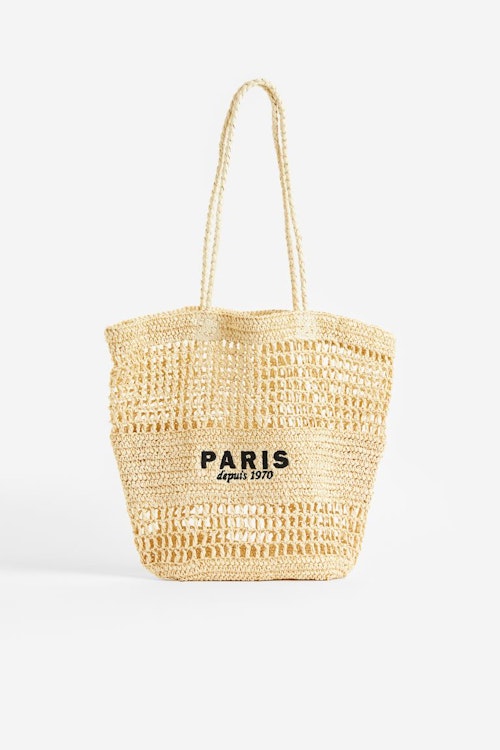 1 of 2
CREDIT: H&M
How good is this straw shopper!? For a day trip, park day or trip to the beach, you'll wear this neutral version on heavy rotation.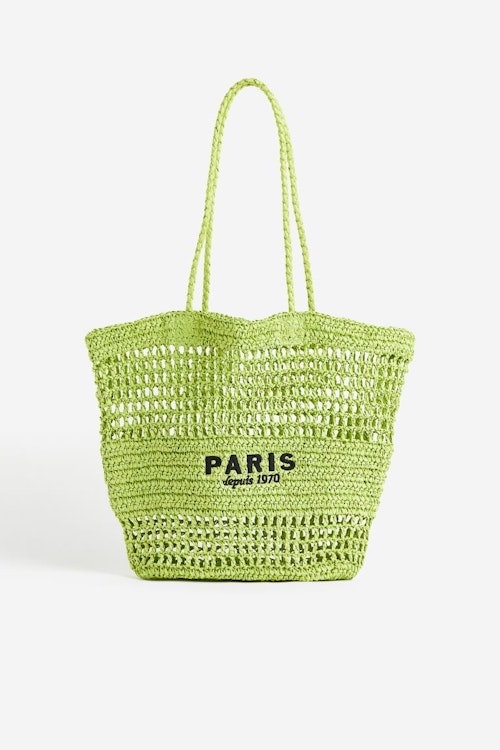 2 of 2
CREDIT: H&M
For a fun twist on the straw bag, let this lime bag liven up any summer look you wear it with. Note: to avoid anything falling out, you can always add a mini or make-up bag inside.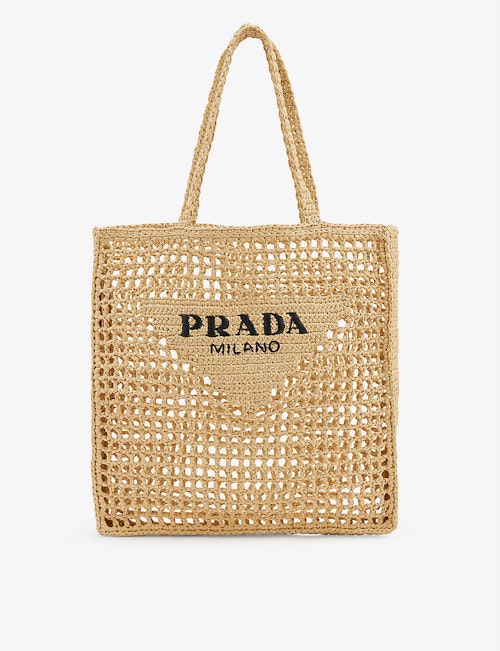 1 of 4
CREDIT: Selfridges
The closest you'll get to the classic straw bag, this beige Prada style was spotted on repeat all summer last year.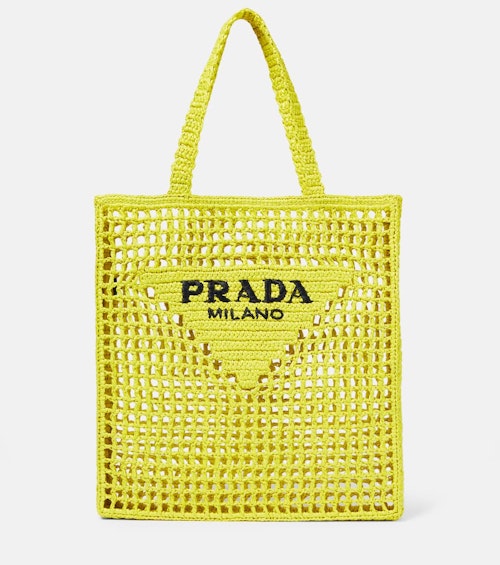 2 of 4
CREDIT: Prada
This yellow version was a favourite amongst Scandi influencers who wore it clashed with other brights.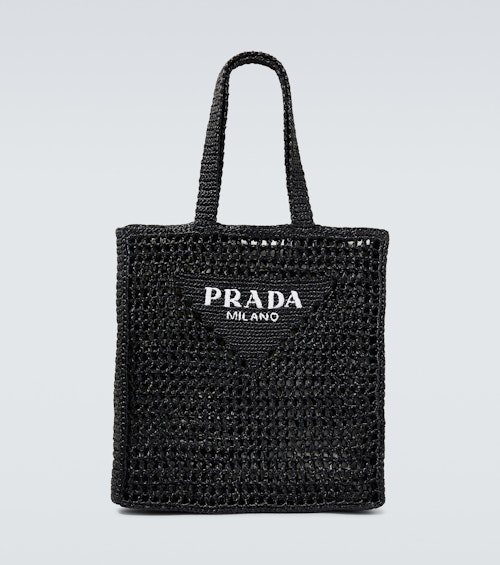 3 of 4
CREDIT: Prada
For a more classic version, Prada's black straw bag is a go-to.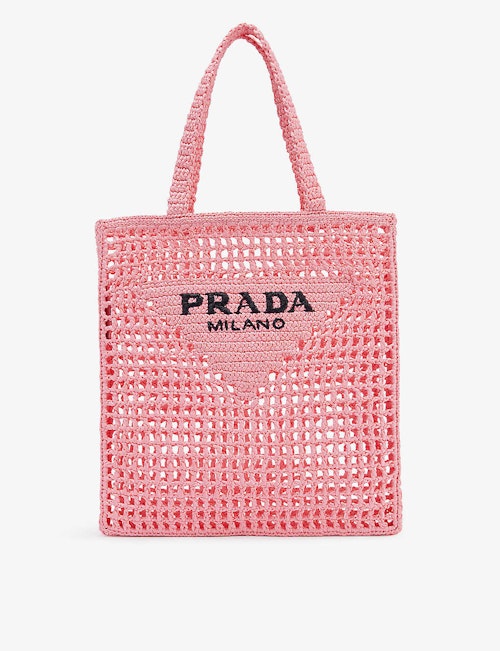 4 of 4
CREDIT: Prada
Pink everything was key spring 2022, and the Barbiecore love continues this year. Try it out with a pink suit or dress.