Sustainability efforts from spirits brands have rightfully gained momentum – but how can consumers tell the good from the greenwashed, especially in the era of opaque offsetting?
*This feature was originally published in the July 2023 edition of The Spirits Business magazine. 
Is sustainability the new gin? A drinks writer might think so. A few years ago, one could barely go a day without word of a new juniper-forward release appearing in the email inbox. That wave may have subsided (in the UK at least), but there's a new trend in town. Almost daily, there's fresh communication about sustainability efforts. From internal reporting to packaging reductions, it seems spirits brands are going all-out on aligning themselves with greener practices. This is obviously a good thing – if it's genuinely meaningful. Dig under the surface, and much of this doesn't always stand up to scrutiny.
In January, The Good Shopping Guide published its first ethical ranking of spirits brands. Its independent research agency rated them on their own environmental reporting, alongside criteria such as fossil fuel use, materials and ingredient sourcing, carbon targets, animal welfare, human rights, responsible marketing, and even political donations. Disappointingly, despite much noise to the contrary, brands from Brown-Forman, Diageo, Bacardi, Pernod Ricard, and Moët Hennessy all scored poorly.
How can consumers cut through the noise? How useful are carbon credits and offsetting? How easy is it to discern the genuine from the greenwash? In short: not very. Huge steps need to be taken in terms of responsibly and consistently communicating sustainability. But even bigger steps need to be taken in terms of actually doing the work.
Consumer understanding
In the era of social media, where citizen journalism and the reality that anyone's post could go viral at any time, brands that greenwash are at a very real risk of being exposed. That's good in terms of accountability. But in reality, the huge complexities around sustainability, reporting, and simply the science behind it all leads to misinformation. Some argue it's kept deliberately cloudy. So before we dig into the bigger picture of where we're at, let's talk scope. The impact of carbon emissions and climate change are often referenced as scope 1, 2, and 3 emissions. Businesses use this to explain direct and indirect impacts in their supply chains.
Scope 1 is all about the direct greenhouse gas (GHG) emissions a company is responsible for – for example, using gas to heat stills. Scope 2 emissions are those produced by a third party, but directly for a company's operations. One example would be electricity production to run a packaging line. Scope 3 emissions are where it becomes more complex. These are the emissions linked to a wider supply chain, and in whisky, for example, would bring in everything from the energy used at a commercial maltings, to packaging production, to the fuel used in distribution. By far this is where the biggest proportion of emissions lie.
The other side of the complexities lies a seemingly simple way to account for carbon emissions: credits and offsetting. For decades, businesses inside and outside of spirits have essentially 'bought into' activities like tree planting or ocean clean-ups in an attempt to balance out their own carbon usage. A micro version of this as an example is airlines offering customers the option to offset their flight with a monetary donation to such an organisation. It's a simple concept to understand, but many sustainability experts say it doesn't come close to solving the problem. ClearVUE.Business, a UK climate consultancy, says carbon credits and offsetting cannot be absolute replacements for tangible efforts. They should be a last resort when it comes to eliminating GHG emissions. "When a company really works on the decarbonisation of its operations and does everything possible to reach net zero, there might be gaps, even though making improvements for the transition to become carbon neutral will be very difficult," says Fabiola Useche, sustainability consultant with ClearVUE.Business.
"Carbon offsetting comes as a last resort to reach net zero. When companies track, communicate, and disclose their strategies – including transparent offsetting justification and results – they can confidently move forward with their sustainability efforts without the risk of greenwashing."
Carbon reduction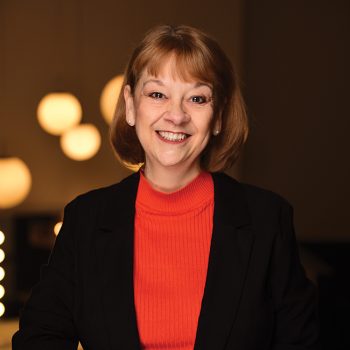 Nancy Landrum, professor of Sustainable Business Transformation at Munich Business School, agrees. "While carbon-offset programmes are marketed as a legitimate component of a carbon-reduction strategy, critics understand it is not such a clear-cut issue, and there are many problems that undermine the legitimacy of carbon offsets."
She points out that even allowing companies to include offsetting as part of their emissions-reduction targets, as the Science-Based Targets Initiative does, detracts from making real progress. "Due to numerous concerns regarding the integrity of carbon offsets, Australia has been advised to severely limit their use," she says. "I refer to carbon offsets as a 'get out of jail free' card – the company buys its way out without changing its behaviour. Carbon offsets allow companies to take the easy path without doing the hard work of actually reducing emissions through redesigning products, processes, and supply chains." She adds that offsets are a "poor proxy" for sustainability.
Before a business can offset, it needs to account for its carbon emissions, which is where platforms such as Greenly come in. You can't manage and reduce your impact if you don't know the extent of it.
Carbon credits
Greenly CEO Alexis Normand thinks that of the many issues related to carbon credits, the fact that it only accounts for a tiny fraction of the total emissions generated is the most dire.
"Offsetting projects only make up 0.1% of total global emissions, so we need them to massively scale to make even the slightest impact," he says. "Additionally, many carbon offset credits focus on future avoidance projects, like trying to prevent deforestation, which is a nice idea but if you're paying today to avoid future emissions, you're only partially solving the problem, and not reversing the current effects."
He cautions brands still shouting about their offsetting activities. "You have to make sure you're not claiming 'carbon neutrality' because this is just an extreme exaggeration of what the market is capable of right now, and is greenwashing. The best thing firms can do is to focus on decarbonisation efforts that are reducing the amount of carbon they're emitting in the first place. Companies need to properly account for and measure their carbon emissions to identify where the greatest parts of their footprints come from and what can be done to mitigate it."
So what action are spirits companies taking? What should consumers look out for to cut through the noise? "Consumers are much more savvy about things, and question and probe things – as they should," says Brighton Gin managing director Kathy Caton. "We're a tiny company in the scheme of things, but we firmly believe that there are lots of small changes that people and firms can put into place almost straight away that aren't complicated, difficult or expensive – go for the low-hanging fruit first."
For Caton, examples include providing bikes to team members so they can either cycle or use public transport to get to work. The brand also uses eCargo bikes for most local deliveries, which is "probably the biggest-impact Scope 1 change we've been able to make", says Caton.
Recycled content
In terms of Scope 2, it's about using suppliers who are as committed to sustainability as you are. Brighton Gin uses locally made, 85% recycled glass bottles. "Our manufacturer is looking for ways to increase that recycled content to 100%, but one of the issues at the moment is we're a net exporter of glass for recycling, so they can't actually get the raw materials." There's also a refilling scheme for the local on-trade, cork using birch rather than a plastic T-stopper, the still mash is composted, and the base neutral grain spirit is certified organic. "We believe all of those things add up over time."
Carbon offsetting has never been on the radar. "Instead we've focused on more immediate things we can do, making the best choices we can at all points," she says.
No offsetting
Another company that has decided not to offset is Moth. The canned cocktail business employs third-party firm Zevero to help measure, monitor, and reduce carbon footprints. "At Moth we began our journey looking at using offsets. But after careful consideration and evaluation realised that we would make a great impact by utilising the funds, otherwise paid down towards offsets, to be used in working to decarbonise our operations process first," says Sam Hunt, Moth co-founder.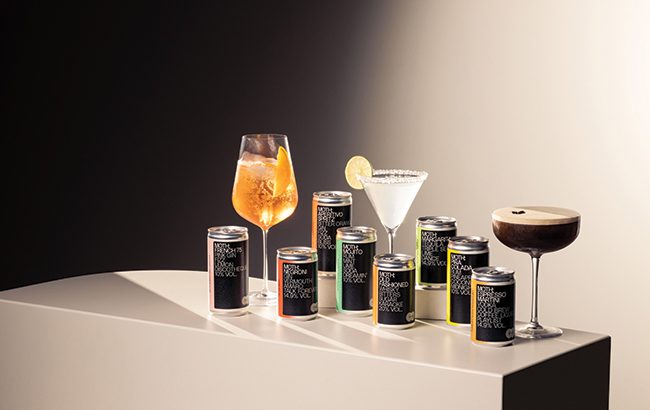 Moth has also invested in two case studies in the past year. The Canifesto highlights the environmental benefits of aluminium, and a GHG analysis looked at the CO2 impact of a Moth canned cocktail versus ones sold in a bar with a garnish. Moth's Margarita serve had 33.54% lower GHG emissions, while the Piña Colada produced 26.53% fewer.
Hunt adds that he's seeing sustainability become a greater consideration for consumers as they become more environmentally minded. "It's really important to us as a company that we're offering customers the most sustainable choice when it comes to which canned cocktail they buy," he adds.
In Scotch whisky, The Glenmorangie Company, owner of Ardbeg and Glenmorangie, says it has committed to being carbon-neutral by 2040, in line with targets from trade body the Scotch Whisky Association. "We are in the long game," the company says in a statement. "We believe it's about improving our contribution, making our environments and communities better for future generations."
Work already under way includes the introduction of an anaerobic-digestion plant at Glenmorangie that cleans 99% of wastewater while contributing 20% of the distillery's energy needs. The company is also investigating how hydrogen could be used to power stills, and is actively involved in two research studies to move the business away from natural gas. There's also a move to solar power at its bottling plant, which delivered 40% of the site's energy needs in 2022.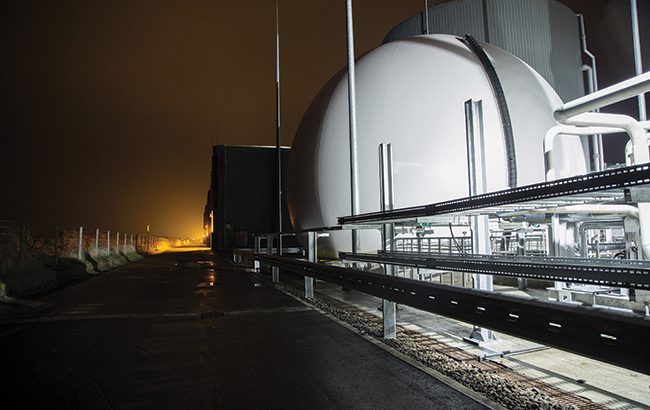 Long-term solutions
What's refreshing – and perhaps a sign that greenwashing isn't happening so much – is that Glenmorangie acknowledges it has improvements to make in the decades to come. It also confirms it has no plans to offset emissions. Instead it is investing in feasibility studies with the local government and other whisky firms to develop long-term solutions.
Greenwashing and the murky world of offsetting needs to be the subject of conversation for years to come. But the last word for now goes to Munich Business School's Landrum. "It's quite difficult to distinguish between aspirational statements and false advertising," she says. "We often cannot tell the difference prospectively but can only make this determination in retrospect after we have seen the impacts." It's something for brands to think about. Will those grand environmental claims come back to bite in the years to come?
---
How is your brand ensuring its materials and ingredients are sourced sustainably?
Marie Benech – communications, public affairs and CSR director, Havana Club
"We're proud to be implementing initiatives across Cuba to eliminate the use of fossil fuels to power operations. We're generating green energy at our San José Distillery with a phase of updates including the introduction of a fleet of electric vehicles for employees. We started the installation of 2,280 units of solar panels to generate 45% of on-site electricity with an aim of being fully autonomous by 2024.
"Using the latest technology, we have managed to repurpose our vinasses – the by-product from distilling sugarcane – into animal feed. This is distributed to more than 2,000 local farmers working in the fields surrounding the distillery.
"We're introducing reductions on the weight of glass bottles across our portfolio, using a thinner glass repartition in the bottle mould to reduce weight by up to 16%. This is estimated to save 2.2K tonnes of CO2 per year."
Alexandra Alfaro – marketing director, Guatemalan Spirits
"Guatemalan Spirits is one of the few beverage corporations that has already been certified as carbon neutral. We have recently been recertified, this time as carbon positive, which means we mitigate considerably more than the impact we have on the environment because of our production processes. For more than 40 years, Guatemalan Spirits has looked after 4,000 hectares of Guatemalan forests, where almost 2,000,000 trees of various species are guarded. We are continuously seeking new technologies, and aiming to minimise our impact on the environment, including the sourcing of sustainable ingredients and materials. In our sugarcane plantations, for example, a few years back we switched to using sustainably- certified fertilisers. We have started using NEOs corks, developed by Tapì Mexico, made with a vegetable biopolymer that stems from a sugarcane base, and are fully recyclable."
Louis Goddard-Watts ­– founder, Sly Dog Rum
"We source our rum from a distillery that has achieved 100% carbon-neutral status in its rum-making process. Additionally, as of May 2024, Sly Dog is certified carbon neutral by Carbon Neutral Britain. We continuously work closely with our suppliers to ensure they meet our standards for responsible sourcing and environmentally sustainable practices. We prioritise sourcing locally whenever possible to reduce our carbon footprint, and we conduct regular audits to ensure our supply chain is transparent and accountable. Although we're immensely proud of our environmental practices, we tend not to shout about it as a marketing tactic."
Mauricio Solórzano – ambassador, Flor de Caña
"We are a single-estate rum. This is both a challenge and an opportunity to ensure our rum is produced sustainably in every step of the process, from field to bottle. We have partnered with the world's top sustainability organisations, such as Bonsucro, Carbon Trust and Fair Trade USA, to work side by side in ensuring our sustainable practices are on par with, or beyond, world-class standards. One of our guiding principles is that sustainability is a journey and not a destination, therefore it is a permanent commitment for the brand, and we're proud to be at the forefront of the industry in this field."