Serena Williams has always been a torchbearer for women in sports and women's empowerment in general. When it comes to real life though, Serena's legacy aligns with her stance on equality for women, thus making her an inspirational role model. Recently, Sportico released a list of the highest-paid athletes, and Serena features there not just as another tennis player, but as the only woman to make it to the list. After her male counterpart Roger Federer in the top 10, Serena's presence on the list itself is a testament to her legacy. However, there are still some speculations about the difference between the two.
Serena stands at number 38 on the list, which, although definitely commendable, is 29 spots behind the first tennis player on the list- Federer. The difference between the two is a whopping $78,00,00,000. Both players are currently retired and although most of their income is from their business ventures, some of it is still from their on-court earnings. Although tennis is a sport that has advocated equal pay for a long time, some tournaments are still not bringing in the change.
Serena Williams is the only woman on the list while Roger Federer leads tennis stars
ADVERTISEMENT
Article continues below this ad
According to the data by Sportico, in a list dominated mostly by basketball and golf icons, Federer stands at number 9 with a $1.38 billion income. Going down on the list, we find another tennis great- Rafael Nadal at 28. 10 places below the Spaniard, we have Serena Williams with her $600 million income followed closely by Andre Agassi and Novak Djokovic. 
It is a widely known fact that Federer is indeed one of the few billionaires in the sport. However, most of his earnings are from his deal with Uniqlo and other business ventures. Similarly, most of Serena's assets are also calculated from her business ventures, save for the "traditional investment income".
DIVE DEEPER
Serena's place on the list, as not just the only female tennis player but even as the only female sportsperson, is concerning, to say the least. While it definitely gives us a reality check on her influence and self-made legacy, we cannot help but think of why there are not many women on the list.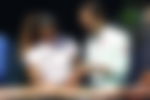 Keeping aside the business assets, Serena and Federer did earn a chunk of their income from the prize money. According to Forbes, Serena has earned around 94.8 million USD in prize money. This is almost twice as much "as any female athlete has ever made". On the other hand, Federer is reported to have earned more than 130 million dollars in prize money, despite winning three Grand Slam titles less than the 'Queen of the Court'. This is proof of the glaring gender gap that still exists in some tournaments.
With legends like Billie Jean King are fighting for pay equity, and asking women to "follow the money", there is only so much women can do in the matter.
ADVERTISEMENT
Article continues below this ad
The major tournaments do offer equal prize money, but…
While the Grand Slam tournaments offer equal prize money to men and women, the same cannot be said for other tournaments in the WTA and ATP tours. As reported by The New York Times, the top 100 women players earn only 80 cents to every dollar earned by the top 100 men players. This is a significant gap that highlights the gender pay disparity in tennis. Moreover, at some tournaments where men's and women's matches are sold under the same ticket, the pay gap is even greater.
For instance, at the 2015 Western & Southern Open in Ohio, Serena Williams received $495,000 for winning the women's tournament title, while Roger Federer earned $731,000 for winning the men's title. This means that Federer earned about 48% more than Williams, even though both players won their respective tournaments.
ADVERTISEMENT
Article continues below this ad
WATCH THIS STORY – Serena Williams' husband Alexis Ohanian Admits Skepticism Before Giving a Shout-out To Chris Rock's Latest Netflix Special
There have been efforts to address this issue, with some tournaments offering equal prize money to both men and women. However, there is still a long way to go before true gender equality is achieved in tennis.