Frances Tiafoe is an American tennis player who recently reached a career high ranking of 14 in men's singles. Tiafoe came from poverty and empowered himself to grow in tennis to pull his family out of adversity. Along with him, Tiafoe's twin brother, Franklin, is also a tennis player who has advanced through life as a tennis player. Both brothers have been inspired by their parents life and how the two came to America from Sierra Leone.
However, Tiafoe's tennis connections don't end their. His girlfriend, Ayan Broomfield, is also a tennis player with the WTA.
Find out about tennis star Frances Tiafoe's girlfriend, Ayan Broomfield
ADVERTISEMENT
Article continues below this ad
Frances Tiafoe is dating WTA player Ayan Broomfield. Broomfield is a Canadian tennis player born on 13th August, 1997. The 25-year-old has had a career high ranking of world number 680 in 2015. Broomfield is a native of Toronto, Canada. She was introduced to Tiafoe by tennis player Vickie Duval. She has won two ITF titles in her career till now. Broomfield has 31.2k followers on Instagram and posts quite slowly.
How did the young tennis couple meet?
The two players met through a common friend, Vicky Duval. Duval is also a tennis player in the WTA. According to Tiafoe, Duval once said that he and Broomfield should date, which Tiafoe thought was a bold statement.
Tiafoe instead decided to message Broomfield on Instagram and talked to her directly.  Tiafoe added that he felt weird at first since that was the first time he messaged someone like that. The two talked for a while which led to Tiafoe asking for her number.
DIVE DEEPER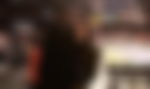 "But then, obviously Instagram these days and slid in her direct messages,"  Tiafoe told Tennis World USA. "It was quite weird. I don't usually do it, and we started talking a little bit, and then I asked for her number. And I was like, okay, well, the US Open is coming soon."
Tiafoe said that Broomfield played 'hard to get' at first but then she started coming to her matches. After bantering for some time, Tiafoe finally asked her on a date.
"And then I actually did it over FaceTime. I didn't even do it in person. I'm not even going to lie. I was tight."
Girlfriend Broomfield's reaction to Tiafoe beating Rafael Nadal at the U.S. Open 
Frances Tiafoe was one of the young Americans who triumphed over Rafael Nadal in 2022. The world was shocked at the final result and even Tiafoe's belle was left amazed at the final result. Tiafoe triumphed in a four setter upset and advanced into the quarterfinal of the tournament that year.
ADVERTISEMENT
Article continues below this ad
Broomfield looked just as shocked about the result as the audience. The cameras didn't delay even a little bit to record the reaction of his girlfriend. She was left mouth agape as Tiafoe wowed the crowd. Her reaction left the fans amused and many took to social media to point out her amazement.
Frances Tiafoe and Ayan Broomfield's stunning Vogue magazine feature
The power couple are not only powerful when it comes to tennis. After Tiafoe's win against Nadal, the two were featured in a Vogue magazine. Tiafoe shared the pictures of the two on Instagram and thanked Vogue for inviting the two. Tiafoe donned a double breasted grey suit while Broomfield wore a white dress. He also thanked Gucci for making the outfits for both.
ADVERTISEMENT
Article continues below this ad
Watch this story – Roger Federer Effect Transcends Sport as Inspiring Australian Rugby League Story Proves the Tennis Legend's Impact
Tiafoe and his girlfriend scream power couple. While she may not be a high ranking player yet, she is far from giving up on tennis.